Fall 2018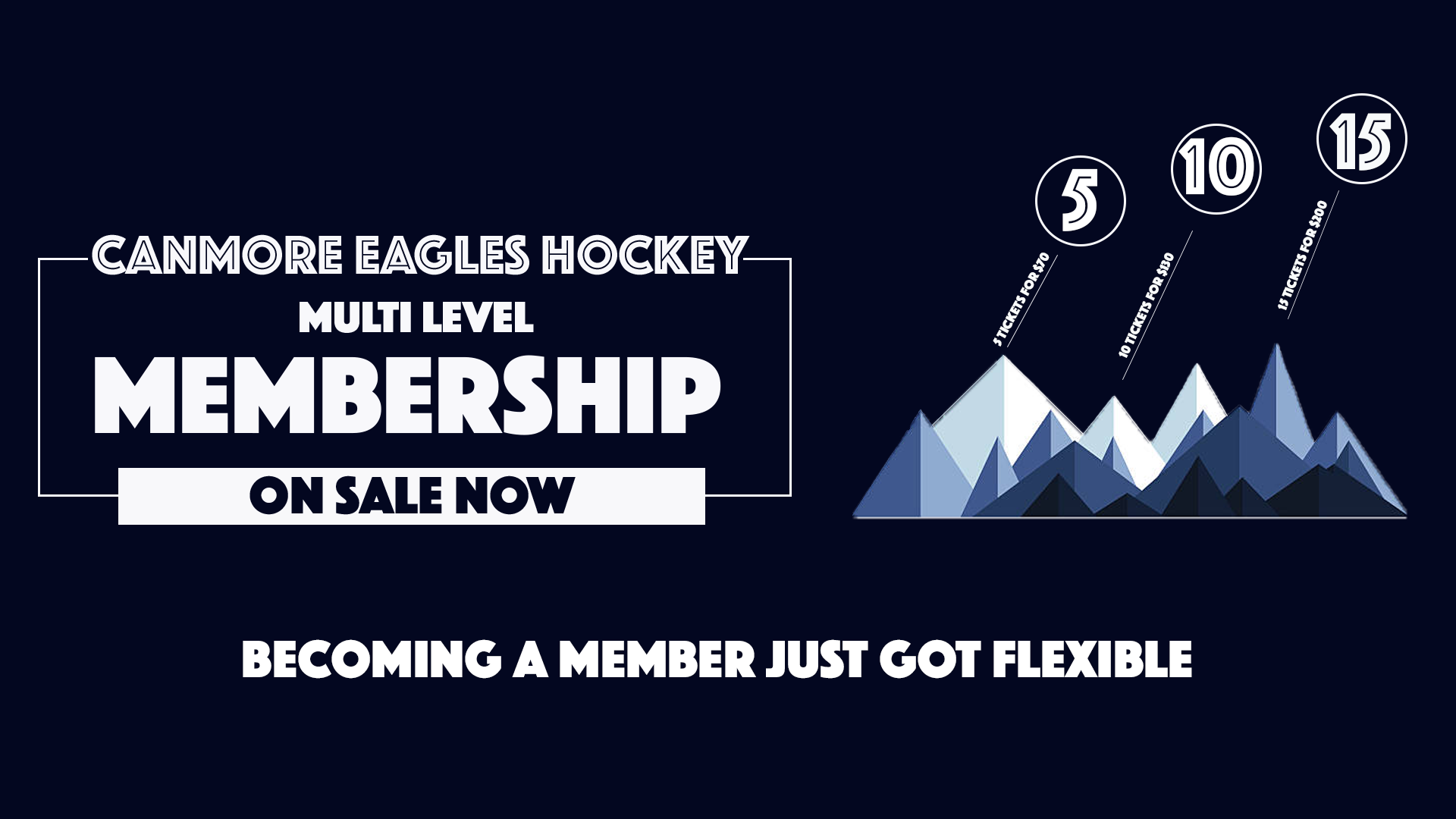 Canmore Eagles Membership Tickets
Sometimes it's hard to be at ALL 29 Eagles home games. So we've rolled out a new membership option!
Be part of our membership and have the flexibility to use tickets at any regular season home game in any combination.
Have a friend coming with you? Use two of your membership tickets for the same game!
We've even got multiple options to fit every level of fan!
Eaglet Pack - 5 Tickets for $70
Juvenile Eagle Pack - 10 Tickets for $130
Golden Eagle Pack - 15 Tickets for $200
Perks of joining the Eagles Membership:
- Insider Event Information
- Pre Sale Ticket Offers
- Pre Sale Playoff Ticket Offers
- SAVE $$$ on Ticket Prices
Tickets no longer on sale for this event.
This event is over! Check out our events currently on sale